Take a Skippered yacht charter Croatia and discover secluded coves, ancient villages, distant islands and amazing Croatian cuisine under sails
If you really want to experience Croatian hospitality, our sailing holidays Croatia skippered package is your best choice. If you plan to go sailing to Croatia we can help you book one our beautiful yachts and offer open-minded and professional skiper for your tour. If you feel unskilled or you don't own a valid boat license, just take our sailing in Croatia wit skipper package. Simply choose your desired destination (Split, Dubrovnik, Zadar, Istria, Trogir, Krk,...), preferable period and send us your inquiry.
Your itinerary is 100% flexible
You can also consider our itinerary reccommendations, yet, that doesn't mean, that the skipper will tell you what to do and where to go - on the contrary - you will still be in charge of your itinerary, and every-day dynamics. Skipper is here to reasonably and objectively help you about your sailing route, to estimate the crew's abilities and suggest the daily dynamics considering your wishes and current weather conditions. It is essential to leave your worries at home and enjoy in this amazing voyage.
Book your Skippered sailing holidays Croatia in 2 steps:
Pick your favorite period, write us your wishes and preferences
Send us the INQUIRY.
Croatia skipper is your guarantee for amazing and relaxed experience
All our Croatia skippers are guys and girls from the Adriatic coast, who know how to sail the yacht for you. Experienced and fully aware of the local weather conditions, with the knowledge of the safe sailing areas, protected ports and marinas, they will guide you safely through your sailing tour. If you prefer, they can also suggest domestic taverns and top food restaurants along the route. They have the necessary skills to recommend and adjust your sailing trip accordingly to your wishes. He/she will take all the responsibility considering your safety at sea, so just relax and enjoy the ride.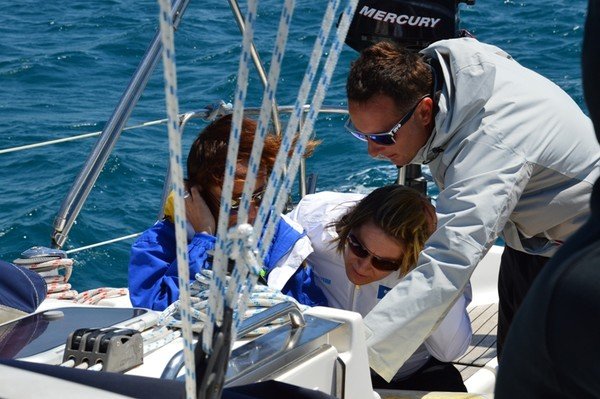 Sailing in Croatia with skipper is your unique chance to discover this stunning land.
By hiring our skippered yachts you will get the chance to discover the highlights on your tour. Your skipper will give you best tips for your route itinerary and recommend safe anchorages, coves and nice villages. If you are looking for the culinary spots, they can first-hand recommend traditional cuisine in some of the best family-run restaurants. You are also responsible for the skipper's food and beverages aboard. This means that the food supplies aboard are always big enough to appease a hungry mouth. Skipper needs to have separate bert on the boat, so please, bear this in mind. Remember that the rested skipper is a happy skipper.
THE INCLUSIONS:
Skipper
End cleaning, gas
Tourist tax
Insurance for the boat
Towels for bathroom
Bedding
Free Wi-Fi connection
Dinghy with outboard engine
1X dinner in a restaurant
Fuel for the boat
EXTRAS:
Port and marina fees
Provisions, Food and drinks (for skipper also)
Extra transfers (boat taxis, quads, scooters)
OPTIONAL EXTRAS:
Hostess 100€/day
Cook 100€/day
Safety net 80€/week
What are the Croatia yacht charter with skipper benefits?
No check-in/out procedure - our skipper does that for you
Sailing holidays Croatia skippered packages can provide more options and useful tips about the area you are sailing, the highlights and first-hand information
100% discretion and safety aboard - skipper is all the time checking the weather conditions and is fully aware of the maritime situation
He/she can recommend great sailing areas, nice swimming coves, best seaside restaurants and daily dynamics
flexible itinerary that can be adjusted to your needs