Skippered Yacht Charter Croatia
Welcome Aboard The Genuine Croatia Yacht Holidays
If you want to explore the highlights of the impressive Croatian coast, then sailing in Croatia with skipper is your best choice. Renting a skippered catamaran or a sailing yacht in Croatia assures you the perfect opportunity to discover the myriad of secluded Croatian islands at your own pace. A relaxing cruising holiday adventure on a crewed catamaran or a skippered sailboat in not only the most hassle-free way of island hopping, but also a unique and exciting sailing experience on a crystalline Adriatic.
You are welcome to hire our yachts form premium destinations along the Croatian coastline Split Dubrovnik Zadar or Pula and discover the secluded treasures of Dalmatia or Istria. Our experinced skippers will be more than happy to ensure an authentic and comfortable cruising adventure in a relaxing Mediterranean style. Best time to sail Croatia is between June and September. Send us your INQUIRY

Enjoy your crewed sailing holidays in Croatia with flexible route itinereries
Skippered sailing holiday is probably the most hassle-free and flexible opportunity to sail Croatia. You can freely adjust the route and sailing dynamics with your skipper. He is here to safely navigate the yacht, monitor the weather and help you to feel comfortable and cozy on your cruise. We will be happy to recommend a suitable itinerary and provide a professional skipper for your sailing trip.
He will get a feel of the adventure you are into and suggest best places to sail, idyllic bays for swimming, amazing beaches and sail to some of the most at picturesque island villages. Since Adriatic coast is their home, they know best local restaurants and hidden corners where you can find you little piece of heaven. Simply leave your worries at home, relax and enjoy on the gentle waves of Adriatic.
Just 2 Steps Away From Your Skippered Sailing Holidays
Choose your favourite period, destination and tell us your desires
Sailing with skipper in Croatia - the ultimate sailing tour on Adriatic
All our skippers are sociable guys and girls from Adriatic coast, who know how to sail the yacht for you. Experienced and fully aware of Croatian weather conditions, equipped with maritime knowledge and skills, they will prepare an amazing sailing cruise in Croatia. If you prefer, they can also suggest best locally-run restaurants and culinary highlights along the route. As your guide, he will take all the responsibility considering your safety at sea, so just relax and enjoy the ride.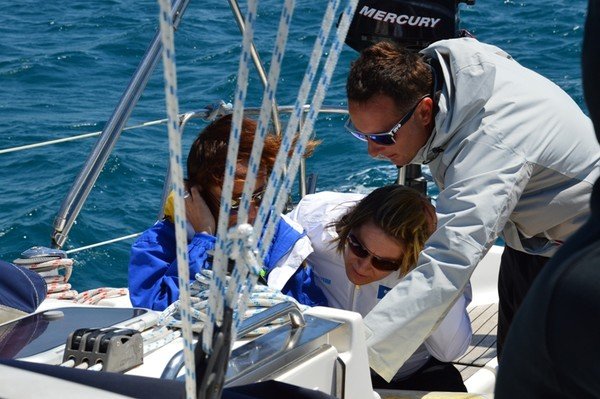 Hire fully crewed sailboat or catamaran charter in Croatia for a premium cruising experience
Take the advantage of our luxury sailing holidays with half board itineraries on our fully crewed sailboat or catamaran charters. Crewed yacht charter in Croatia assures a unique chance to gain even more free time to explore within the uncompromising comfort and premium services on board.
Chartering a yacht with a crew is the most luxurious option of the service on our yachts, but you receive an exclusive holiday experience in the presence of a professional crew on board. Carefully selected crew of minimum 3 - the captain, the stewardess and a chef, are there to provide unforgettable holiday moments on the Adriatic coast. Get ready for a cruise free of worry and with a standard of personalized service that is beyond compare.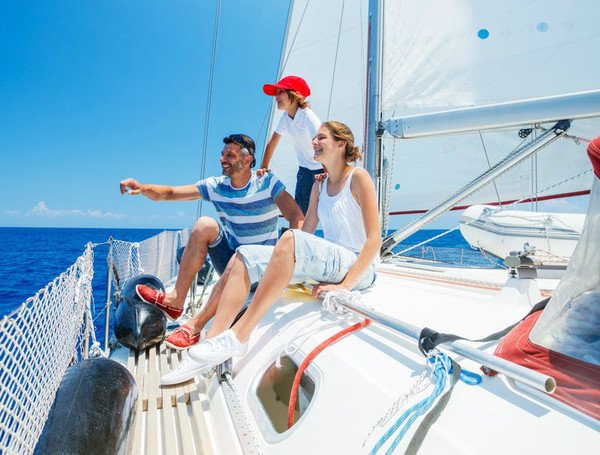 THE INCLUSIONS:
Skipper (payable at embarkation) 120-140€/day
End cleaning, gas for cooking
Towels for bathroom
Bedding
Free Wi-Fi connection
Dinghy with outboard engine
EXTRAS:
Port and marina fees
Tourist tax 1.35€/day/person
Provisions, Food and drinks (for skipper also)
Extra transfers (boat taxis, quads, scooters)
Fuel for the yacht app. 100€/week
Deposit for the yacht in case of damage from the negligence of the guests (can be also insured 10% of the deposit fee)
OPTIONAL EXTRAS:
Hostess from 130€/day
Cook from 140€/day
Safety net for kids 80€/week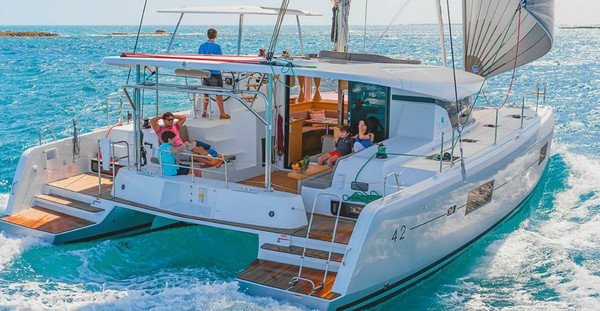 Croatia yacht charter with skipper benefits?
No check-in/out procedure - your skipper does that for you
Our skippers are a treasury of knowledge and always in a good mood to share priceless experiences. You can ask them anything
Discretion and safety aboard is assured
Your local skipper can first-hand recommend top sailing areas, secluded coves, best seaside restaurants and area's highlights
If you wish, you can always renew you sailing knowledge or even learn some basic sailing skills
He's flexible with the itinerary and your route preferences
*Please bear in mind that It is also expected that you take care for the skipper's food and beverages. This means that the food supplies aboard the yacht are always big enough to appease a hungry mouth.
So what are you waiting for? Pack your bags to get ready for an amazing adventure and Send us your inquiry